PRODUCTS








Standards & Testing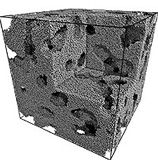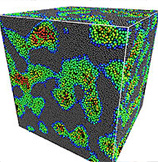 XDS Glass Protection System | Standards
XDS markets and distributes products from manufacturers who maintain highly professional research and development laboratories dedicated to the purpose of testing and improving the strength and performance of glass, glass window frames, and laminated products to aid in deterring damage and injury from - flying glass, crime, violent weather such as hurricanes, tornadoes and earthquakes, Molotov cocktails, bomb blasts, ballistic, chemical solvents and corrosive agents.
The manufacturers maintain in-house testing facilities which include - large and small missile impact equipment, gravity drop impact, forced entry, chronographic measuring, measurement devices for incident solar radiation and UV light, and ballistic related testing.
They follow testing procedures as set forth by ASTM, ANSI, SBCCI, CABO, CPSC, UL, and other internationally recognized and published testing protocols. Their highly trained staff also draws upon the knowledge and expertise of leading experts, universities, and research laboratories and chemical suppliers.
Some of the International Standards to which this product conforms are :
» ANSI-Z97-1
» CDSC 16, CRF 1201
» Toxicology OSHA and regulatory compliance
» Class "A" Non flammability rating
» EN 12600
XDS Glass Protection System | Testing
Please click the links below to iew/download the Test certificates (PDF/JPEG Version)